Fried Dough Trailer
Before placing your order, please inform your server if a person in your party has a food allergy.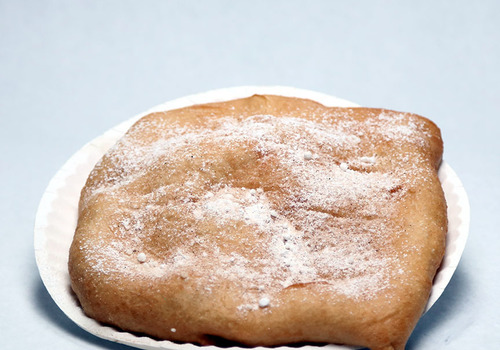 Hand-stretched and deep fried dough! Guests can top with chocolate, cherries or apples!
Where to Buy: Fried Dough stand
How its Prepared:
Deep fried at 350 degree and then various toppings can be added
Ingredients:
water, salt, sugar, yeast, flour, veg oil. Optional: chocolate or cherry pie filling or apple pie filling.