Floss Trailer
Before placing your order, please inform your server if a person in your party has a food allergy.
A Fiesta Show favorite, cotton candy, or floss, is a delicious sugary treat!
Where to Buy: Cotton Candy stand
How its Prepared:
First we mix sugar and flossine, next it is poured into the spinner and then finally bagged.
Ingredients: flossine, sugar
Who doesn't love traditional fair popcorn! Yum!
Where to Buy: Cotton Candy Stand
How its Prepared:
The popcorn popper is pre-heated, the seeds, oil and salt are added and the popcorn is popped and then bagged.
Ingredients:
popcorn seed, popcorn oil, popcorn salt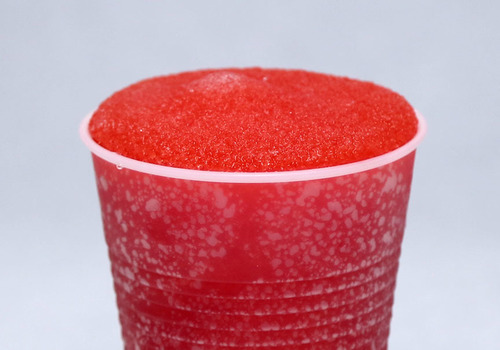 Cool off with a sweet treat – slush!
Where to Buy: Cotton Candy Stand
How its Prepared:
Kool-Aid is mixed with water and then frozen.
Ingredients: Kool Aid and water